Welcome to the free 'Learn Auslan Online' content where our aim is to show the fun and enjoyable side to Auslan in addition to the Level 1, 2, 3 and 4 Auslan online courses.
Myself (Darren) and other deaf people will be reguarly posting stories, songs, and nursery rhymes in Auslan for you to enjoy and learn to sign for yourself for pleasure or as part of your job in the community.
We welcome feedback and suggestions (and requests!) and in the coming months we will include information about Deaf culture, Deaf history, Deaf awareness, and interviews with deaf people.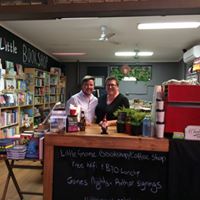 Hi, my name is Darren
To start off the free content l have uploaded a few signed stories, songs, and nursery rhymes. Over the coming months l will ask other deaf people and Auslan students to send in videos of themselves signing different things that are family orientated because the Auslan Levels 1, 2, 3 and 4 will be adult orientated.
if you have a story, children's song or nursery rhyme you want to learn in Auslan then please email me - [email protected]
(Left) Darren with the amazing Bel Ellis, owner of Little Gnome Bookshop (and cafe) in Wynnum, QLD.
You can also leave a text field blank to have it display nothing.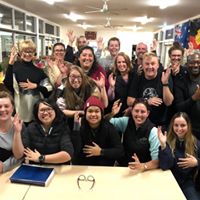 Childcare staff learning Auslan :)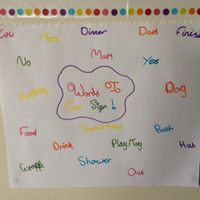 My child at age 1 and the words he could sign (expressive skills) :)