Auslan is our passion and our goal is to provide everyone
with the opportunity to learn Auslan
The Auslan Company is proud to present this Auslan Level 1 Online course. The course comprises of 27 videos, 2.5 hours of learning, 19 groups of signs, and over 80 set sentences to practice with. At the end of the course we require students to film themselves signing to show us their expressive skills and answer 15 set questions to show us their receptive skills before a certificate in Auslan Level 1 is emailed to you.
The online course aims to be fun, to create opportunities for people to develop their Auslan skills, or to renew and update their Auslan. You will learn basic information about Auslan grammar and the importance of facial expressions and body language in Auslan.
There is a comment section after each lecture where you can ask myself or the school community questions about signs or information you are unsure about.
I hope you enjoy learning Auslan in this online course and thank you for your interest in Auslan and the Deaf community.
What you will learn:
Auslan alphabet
The Do's and Don'ts of fingerspelling
Auslan numbers (inc date, time, ages and money)
Depicting signs
Question signs
Facial expressions, Auslan grammar and body language
Greetings and social talk
Deaf / disability related signs
Instruction signs
Food and drink signs
Emotion / behaviour signs
Signing with children signs
Family signs
Timeline signs
In the community signs
Social activity signs
Colour and animal signs
Transport
Time to test your Auslan!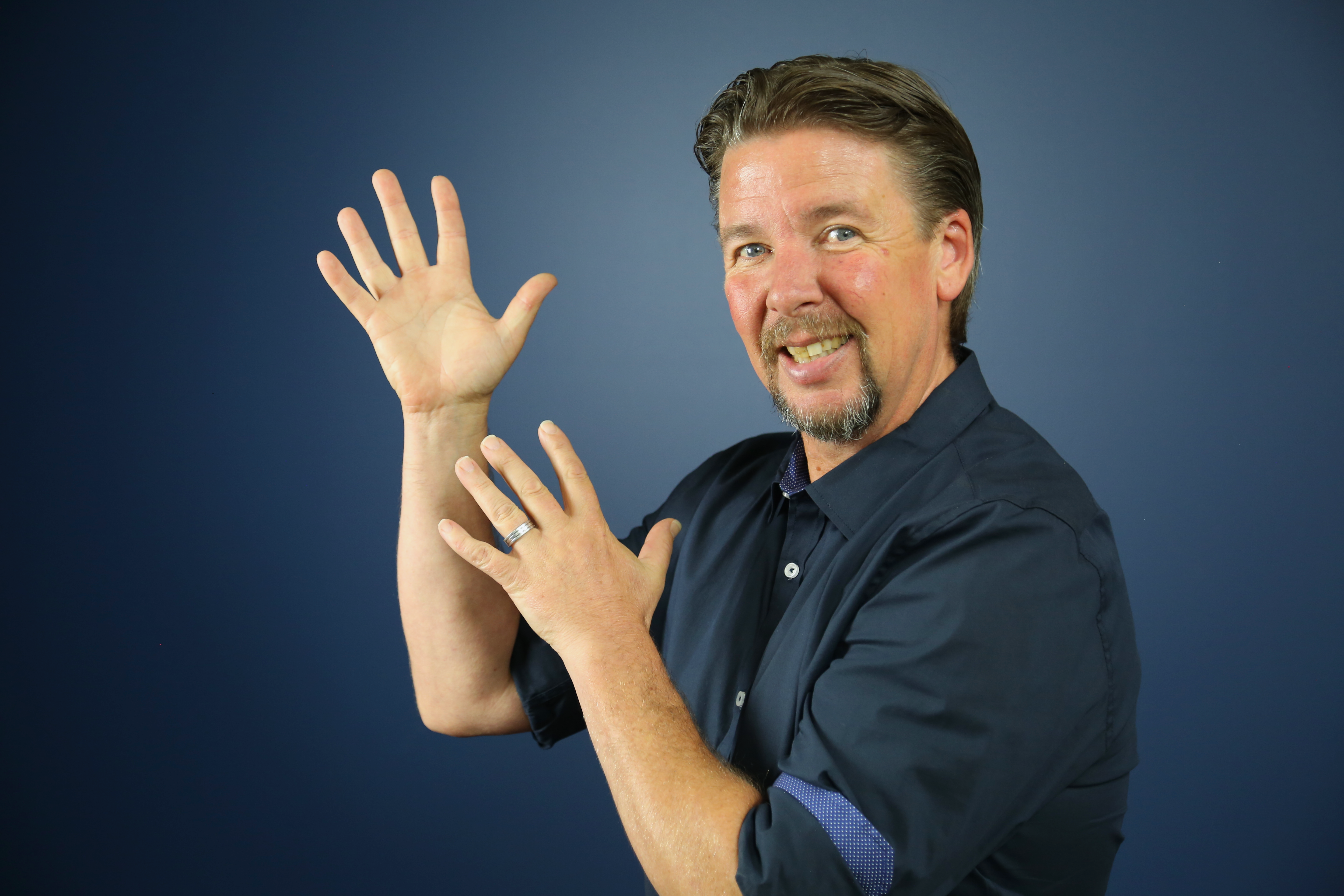 Hello. I'm Darren, your Auslan teacher
In 2004 l established The Auslan Company to teach Auslan to the wider community. Today we have 18 exceptional Auslan teachers teaching Auslan around Australia.
With over 1000 students per year, the Auslan Company is the most trusted place to learn Australian Sign Language (Auslan) in Australia.
I love teaching Auslan and I am passionate about sharing this language with you. I hope you enjoy our Auslan Level 1 online course.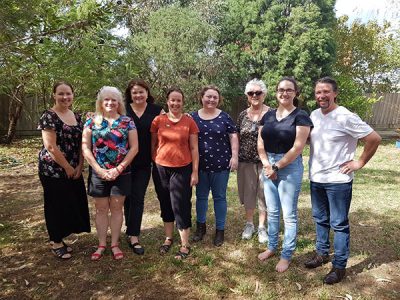 Auslan teachers enjoying a social day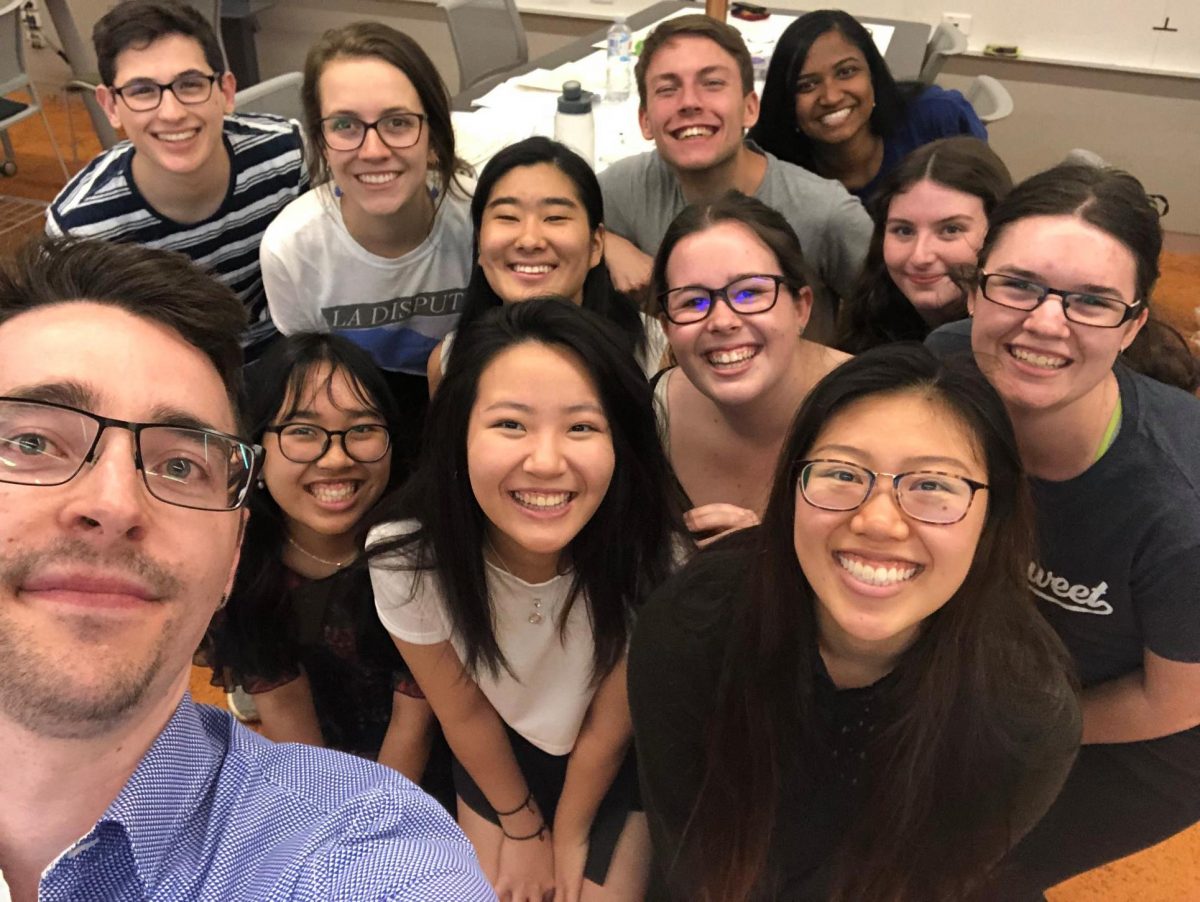 Brent and students from Deakin University in Burwood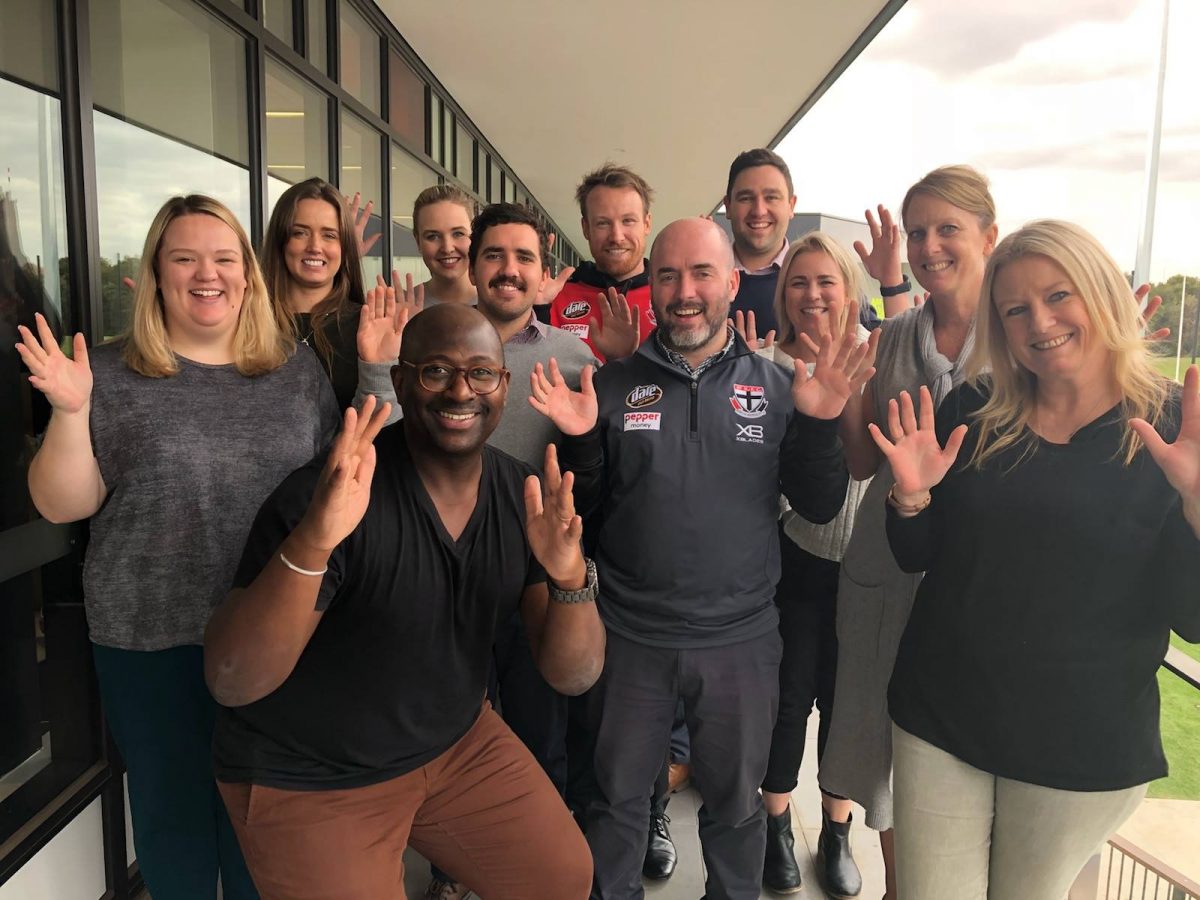 Ashton with staff from St.Kilda Football Club