Auslan is our passion and our goal is to provide everyone
with the opportunity to learn Auslan
The Auslan Company is proud to present this Auslan Level 1 Online course.
The course is comprised of 27 videos, 500+ signs across 19 categories, and over 80 set sentences to practice with. The course is 100% online and as the videos are all prerecorded you can work through the course at times that are convenient to you.
The online course aims to be fun and to create opportunities for people to develop, renew or update their Auslan skills. You will learn basic information about Auslan grammar and the importance of facial expressions and body language in Auslan. However, please be aware that this is not an accredited Auslan course.
Once you've enrolled into the course you will have full and immediate access to all of the videos. There are no restrictions on how many times you can replay a video nor is there a time limit on you having to complete the course.
At the end of the course there is two part assessment for us assess your receptive (understanding what is being signed) and expressive (signing yourself) Auslan skills before we can provide you with your level 1 certificate.
As a special gift for those that complete the course, when you email us your final assessment you will receive back a link to our library of Auslan songs, nursery rhymes, and stories, as well as a link to our private Facebook group for you to connect and practice with other Auslan learners.
There is a comment section after each lecture where you can ask myself or the school community questions about signs or information you are unsure about.
In each category there is a downloadable PDF that lists each sign and sentence used in the video to make it easy for you to practice without watching the video again.
We love getting feedback so if you have ideas for improving or just want to say "good job" that is appreciated.
I hope you enjoy learning Auslan in this online course and thank you for your interest in Auslan and the Deaf community.
"Darren, thank you so much for the way in which you presented Auslan Level 1. You brought humour into it, which I love and made it an enjoyable language to learn. Categorising and breaking it down the way you did was helpful to get through and refer back when needed" - Nada Cevizovic (level 1 student)
**If you're having trouble with checkout please email [email protected]**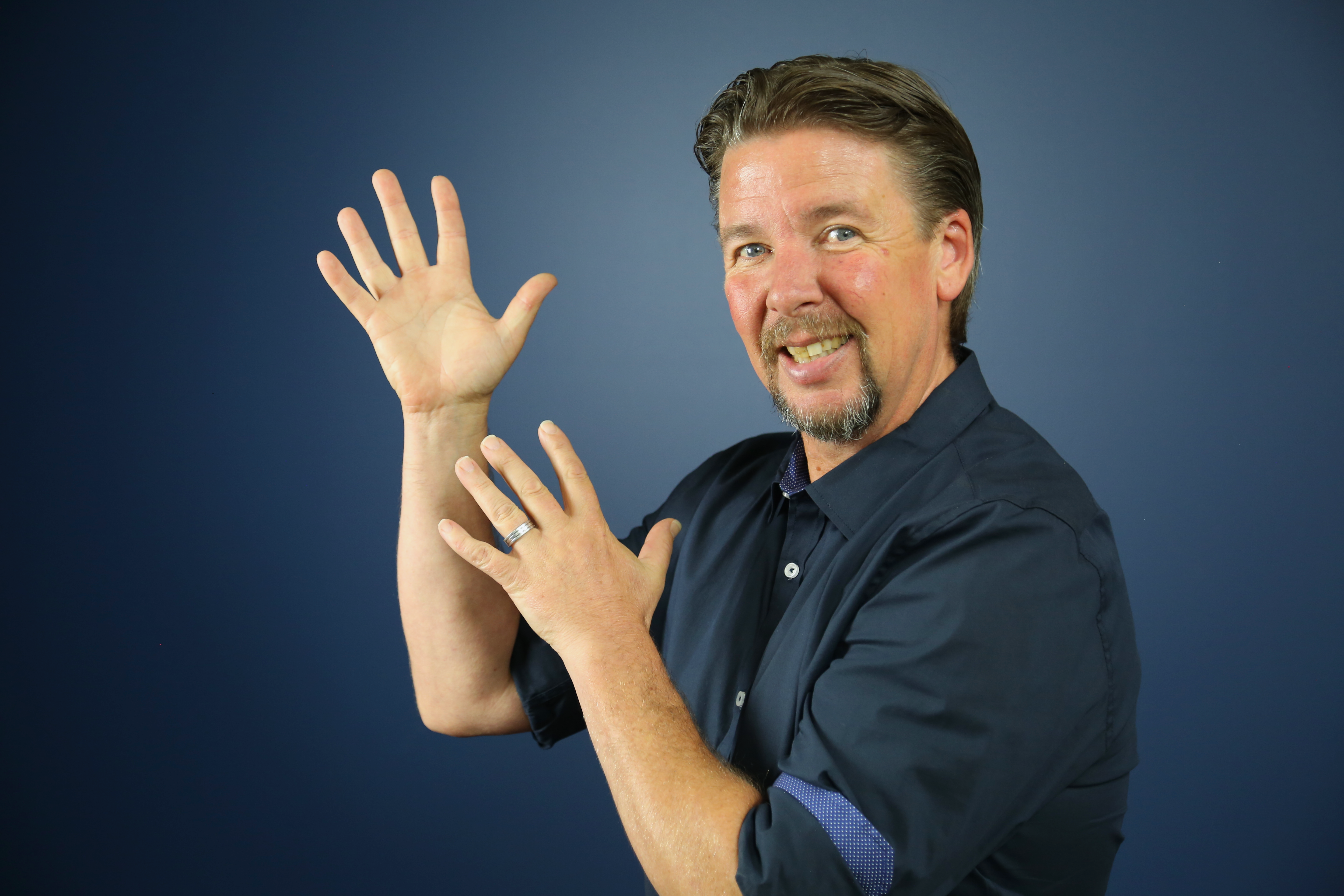 Hello. I'm Darren, your Auslan teacher
In 2004 l established The Auslan Company to teach Auslan to the wider community. Today we have 18 exceptional Auslan teachers teaching Auslan around Australia.
With over 1000 students per year, The Auslan Company is the most trusted place to learn Australian Sign Language (Auslan) in Australia.
I love teaching Auslan and I am passionate about sharing this language with you. I hope you enjoy our Auslan Level 1 online course.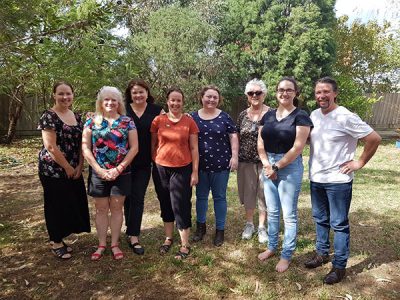 Auslan teachers enjoying a social day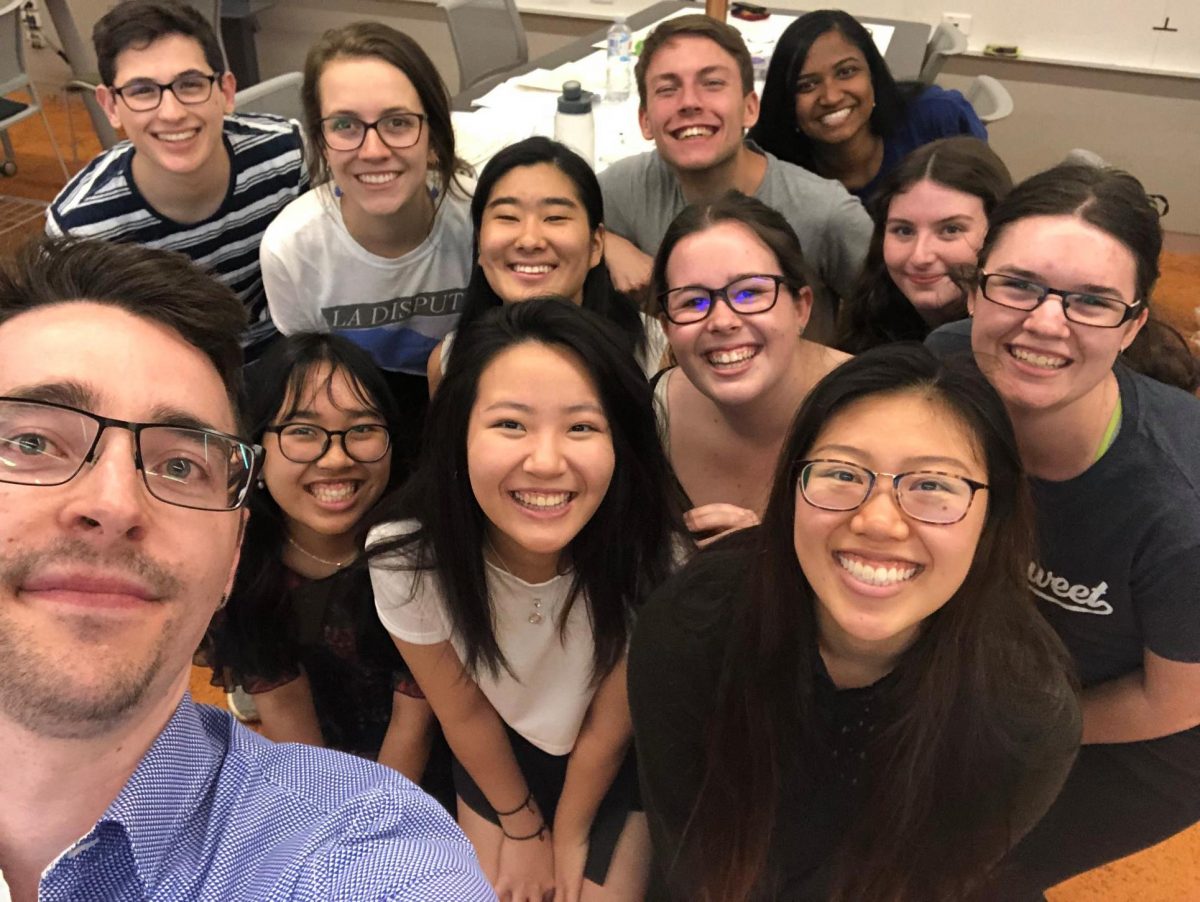 Brent and students from Deakin University in Burwood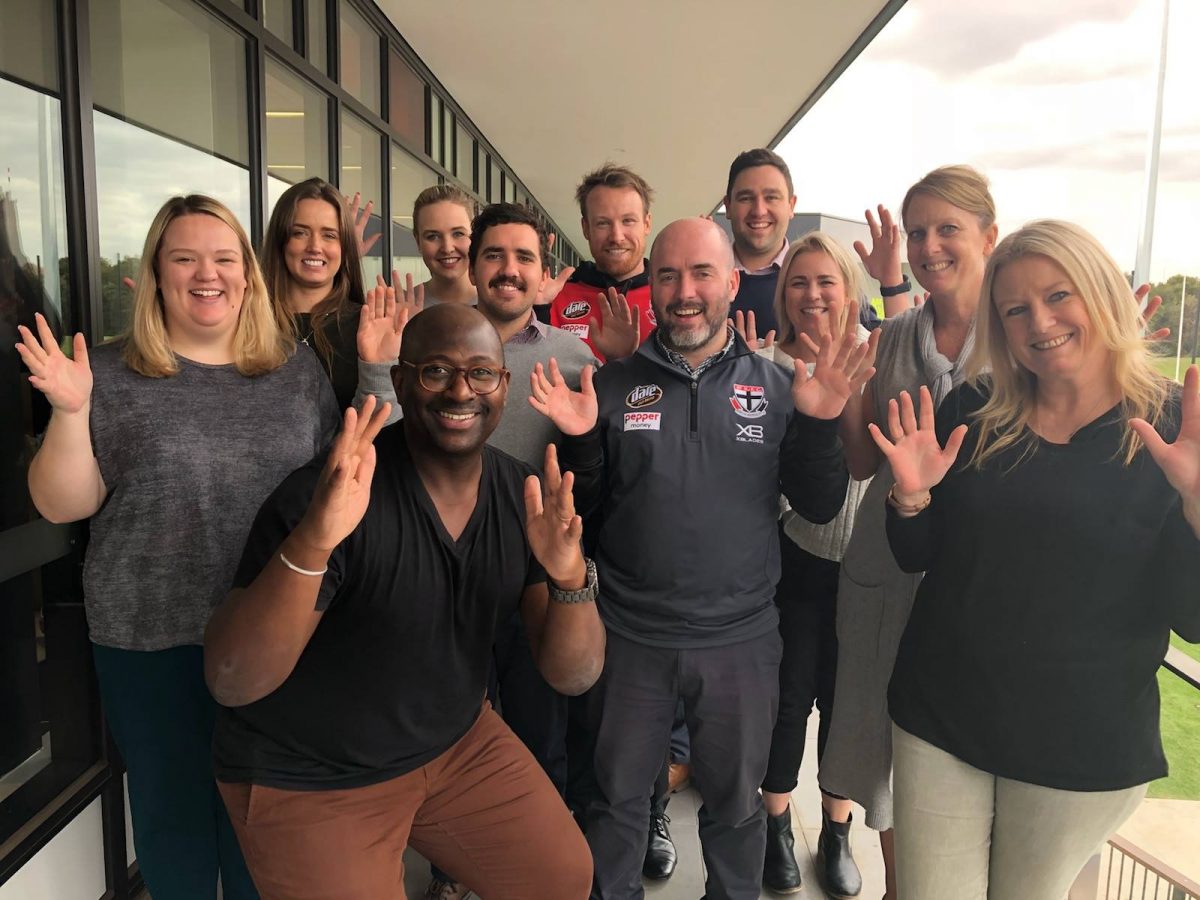 Ashton with staff from St.Kilda Football Club