This bundle combines both Auslan Level 1 and Auslan Level 2. If you wish to see the contents of both courses please click on level 1 or level 2 on the main courses page and that will provide a full description of the course plus 3 preview videos in each level.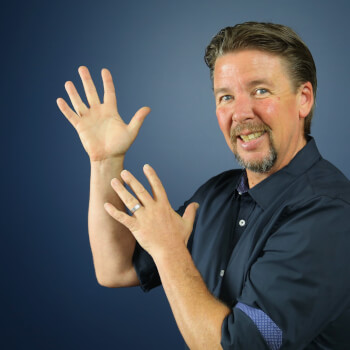 I've been teaching Auslan for 18 years (as at 2021) and established The Auslan Company in 2004 and Learn Auslan Online in May 2020. I am passionate about teaching Auslan and l hope you become passionate about learning Auslan.
People who have enrolled in the online courses include emergency services staff, hospital staff, primary school teachers, childcare educators, university students as well as families with deaf children, workplaces with deaf colleagues or customers and people just wanting to learn Auslan for fun.
I hope you enjoy learning Auslan level 1 and level 2 and later want to learn Auslan stories, songs and nursery rhymes so you develop your Auslan signing skills across different mediums.
Auslan is great fun to learn and l hope you share the language with your family and friends too :)
Frequently Asked Questions
Can I get a refund if I'm unhappy with my purchase?
If you are unsatisfied with your bundle, reach out to us to see if your purchase is eligible for a refund.
As stated in Teachable's Terms of Use, Bundles that contain coaching ARE NOT covered by Teachable's 30-day student refund policy. As such, we highly recommend that you add your own refund policy here.
My bundle includes coaching. How do I schedule my appointment?
Upon purchasing a bundle that includes coaching, you'll receive further instructions on how to book a time for your appointment.
Bundle Contents
In this bundle are Auslan Level 1 and Auslan Level 2